Time for my final pie (well, for this series, anyway)....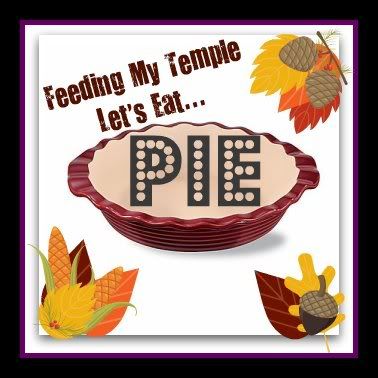 I was really torn on my last pie for the series, so I went to
Facebook
and
Twitter
for help! My choices were mini pecan pies or chocolate pie with a toasted coconut crust.
Chocolate won by a landslide.
This is actually a Martha Stewart recipe, but when I made my list of ingredients, I saw it called for 11 ounces of coconut and in parenthesis it said (6 cups). Being in a rush (which never happens to me), I didn't stop and think about the conversion. 11 ounces does NOT equal 6 cups. Not even close. I stupidly bought 6 CUPS of coconut. Sigh. Needless to say, when it came time to make the pie....11 ounces wasn't correct either. Awesome. I figured it out and it actually turned out really well. This pie reminds me of a Mounds candy bar, which in my world is a good thing.
Crisp Coconut and Chocolate Pie
Prep Time: 20 minutes
Bake: 350 degrees for 20 minutes
Cool: 15 minutes
Yield: 8-10 servings
Ingredients
For the crust:
One 14 ounce package shredded sweetened coconut
5 tablespoons butter
For the filling:
1 cup heavy cream
8 ounces bittersweet chocolate, finely chopped
Directions
Make the crust: Preheat the oven to 350°F. In a food processor, process butter and one-third of coconut until mixture forms a ball, 1 to 2 minutes. Transfer to a medium bowl. Sprinkle remaining two-thirds coconut over mixture and combine with your fingers.
Place a 9-inch pie plate on a parchment-lined rimmed baking sheet. Press coconut mixture into bottom and up sides of pan to form crust, leaving top edges loose and fluffy.
Place a foil ring over edge to prevent burning. Bake until center begins to brown, 15-20 minutes; remove foil and bake until edges are browned, 4 to 5 minutes more. Transfer crust to a wire rack to cool completely.
Make the filling: Bring cream just to a boil in a small saucepan; pour over chocolate in a medium heatproof bowl. Let sit 10 minutes.
Then stir until chocolate is completely melted and mixture is combined.
Pour into coconut crust. Refrigerate until filling is set, 1 hour or up to 1 day.
Please visit my
link parties
page to see who I linked up with this week!
Pin It