Heeeyyy! So before we get to the new series, I just had to show you these photos. Is this not the cutest? We found a great sale at Baby Gap and even their Junk Food Collection was on sale! Woo-hoo! I think Wise was more excited about the pieces that I was. :)
After some thought about it, I have decided to start my four week series on...you guessed it, pie! It is the holiday season, and what better time to share a few new and old recipes!
Feel free to join me throughout the series with your own pie recipes.I would seriously love it if you did!!! If I receive enough interest, I will create a link for you to join in. Also, I would love it if you would share your favorite pie or one you would like to see made. You, the reader are my inspiration!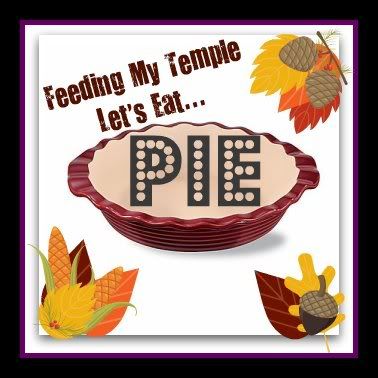 First Up, Lemon Meringue. This is my husbands favorite pie. I knew I had to find a good recipe he would approve of, and this one gets five stars from him. I have made this pie a few times and really enjoy how simple it really is. Meringue was really intimidating to me...until I actually researched how to make it. So easy! I'm weird like that sometimes. I have an irrational fear of making yeast breads. Ahhh! Bread hooks! Kneading for hours! Grinding my own flour! Yeah, see. I told you I was weird.
Lemon Meringue Pie
Prep: 20 minutes
Bake: 350 degrees, 10-12 minutes
Yield: 8-10 slices of pie
Ingredients
Filling
:
1 cup white sugar
2 tablespoons all-purpose flour
3 tablespoons cornstarch
1/4 teaspoon salt
1 1/2 cups water
2 lemons, juiced and zested
2 tablespoons butter
4 egg yolks, beaten
1 (9 inch) pie crust, baked and cooled
Meringue
4 egg whites, room temperature
1 teaspoon vanilla
1/2 teaspoon cream of tartar
6 tablespoons sugar
Directions
Preheat oven to 350 degrees.
Lemon Filling:
In a medium saucepan, combine 1 cup sugar, flour, cornstarch, and salt. Wisk until incorporated.
Stir in water, lemon juice and lemon zest.
Cook over medium-high heat, stirring frequently, until mixture comes to a boil. Stir in butter.
Place egg yolks in a small bowl and gradually whisk in 1/2 cup of hot sugar mixture. Whisk egg yolk mixture back into remaining sugar mixture. Bring to a boil and continue to cook while stirring constantly until thick.
Remove from heat and let cool, then transfer to baked pie shell.
Meringue:
In a large mixing bowl, combine vanilla, egg white, and cream of tartar. Beat with an electric mixer on medium speed about 1 minute or until soft peaks form.
Gradually, add sugar, 1 tablespoon at a time, beating on high speed about 4 minutes or until mixture forms stiff, glossy peaks and sugar dissolves (rub a small amount between two fingers; it should feel completely smooth, not grainy).
Immediately spread meringue over pie filling, carefully sealing the edge to prevent shrinkage.
Bake in preheated oven for 10-12 minutes, or until meringue is golden brown. Let pie cool 20 minutes before transferring to refrigerator. Chill for 2-3 hours before serving.
Please visit my
link parties
page to see who I linked up with this week!
Pin It