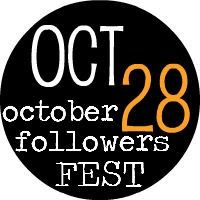 Wow. Say that 3 times fast.
I know, I know…the pumpkin bandwagon is on its last wheel, but this cake is good. REALLY GOOD. I'm not trying to hold out on you guys, but I saved the best for last. This got the husband, child, and dog seal of approval. It is dangerously good.
I'm sure I will get a few email about how includes a few "sketchy" ingredients. And yes, I know. I also know I have never claimed to eat nothing but twigs and berries. 85% of the time I am a very conscious eater and educated consumer. The other 15% of the time, I'm eating this cake.
Now, go get your sweat pants and let's do this!
Pumpkin Cinnamon Roll Vanilla Cake with Cream Cheese Glaze
1 box yellow cake mix
4 eggs
1/2 cup canola or vegetable oil
1/2 cup milk or buttermilk
3.4 ounce box Vanilla Instant Pudding Mix
1/2 cup sour cream
15 ounce can pumpkin
1 stick (8 tablespoons) unsalted butter
3/4 cup packed light brown sugar
1/2 teaspoon ground cinnamon
1 cups powdered sugar
1/2 cup heavy cream
1/2 package cream cheese
Here is the line up.
Preheat oven to 350 degrees F. Spray a jelly roll pan with non-stick cooking spray.
Let's start with the cake batter. Add dry boxed cake mix to a large bowl.
Add vanilla pudding mix.
Time for the eggs, milk, and oil.
Then, add the sour cream and pumpkin.
Time to mix!
Pour cake batter into jelly roll pan. Smooth the batter out into an even layer. Pretty!
Time for the cinnamon swirl. In a medium bowl, melt butter in the microwave, 30-40 seconds should do. Add brown sugar and cinnamon, whisk until combined.
Drizzle over cake and using a butter knife, swirl throughout the pumpkin batter.
Bake for 35-40 minutes or until an inserted knife comes out clean!
Once your cake is out of the oven, combine cream cheese, powdered sugar, and cream. I played around with the ingredients a bit to achieve the glaze consistency rather than a frosting. You want it thin enough to almost see through when put on the warm cake.
Again, make sure you add the glaze while the cake is warm. Let the cake and glaze cool for about 30 minutes before refrigerating for a few hours. This is the best served chilled.
Cut into squares and store remainder in the refrigerator. Enjoy!
Pin It