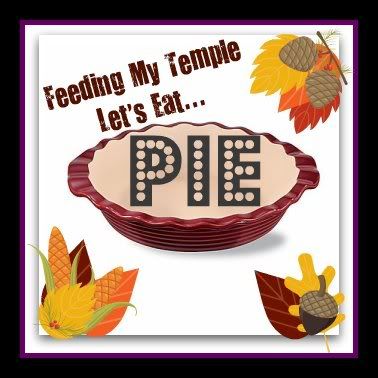 Time for the second pie in this series! Go here if you missed the first week.
Oh wow! I seriously have no words for this one. Ok, that's not true. I always can find
something
to say. This is by far one of my favorite desserts that I have made so far. I really just forgot about banana pudding. Combined with a
vanilla wafer crust
, I can't get enough of this pie! GET IT OUT OF OUR HOUSE!!
This is actually a recipe I pinned and is from one of my all time favorite blogs,
Lick The Bowl Good
. She noted that the pie should be consumed within 2 days. NO PROBLEM!
The photo below is all hers....my
horrible
amateur ones can be found below! Seriously, though....if there is one pie you even think about making from this series, THIS IS
IT
!
I would get the picture perfect piece AFTER I had edited my photos...
Prep Time:
Cool:
1 Hour, 30 Minutes
Yield: 8 Servings
3-4 medium bananas, cut into slices
2 boxes of vanilla wafers
Vanilla Wafer Crust
2 1/2 cups (about 30) crushed vanilla wafers
1/2 cup butter, melted
Vanilla Pudding:
3/4 cup sugar
1/3 cup all-purpose flour
2 large eggs
4 egg yolks
2 cups milk
2 teaspoons vanilla extract
Whipped Cream:
1 cup heavy cream
1/4 cup powdered sugar
1/2 tsp. vanilla


Vanilla Wafer Crust:
Stir together crushed vanilla wafers and butter until blended. Firmly press on bottom, up sides, and onto lip of a 9-inch pie plate.
Bake at 350 degrees for 10-12 minutes or until lightly browned. Remove and let cool completely.


Vanilla Pudding:
Whisk together sugar, flour, eggs, yolks and milk in a heavy saucepan.
Cook over medium-low heat, whisking constantly, 10-12 minutes or until it reaches the thickness of chilled pudding (it will just start to bubble). Remove from heat, and stir in vanilla.


Transfer to a medium bowl and cover with plastic wrap, making sure to press the plastic directly on top of the custard so it doesn't get a "skin" on it. Refrigerate til completely cool.


Whipped Cream:

In a medium bowl, whip cream on medium high speed til soft peaks form. Slowly add the sugar and vanilla and continue to beat until thick and stiff.



Assembly: Arrange half of the banana slices evenly over bottom of cooled crust. Spread 1/3 of cooled pudding over bananas, then layer with 20 vanilla wafers. Spread 1/3 more pudding over vanilla wafers, then add the remainder of the banana slices and cover them with the last of the pudding. Spread the whipped cream over the entire pie and decorate with more vanilla wafers if desired.
The layers from the bottom up should be:
vanilla wafer crust
bananas
pudding
vanilla wafers
pudding
bananas
pudding
whipped cream


Refrigerate at least for 4 hours. Overnight is best. Consume within 2 d
ays.


Please visit my
link parties
page to see who I linked up with this week!
Pin It