Happy Friday! I'm proud to announce two more Friday Features over at
The Little Birdie Blog
! If you are visiting via Rachael, Welcome!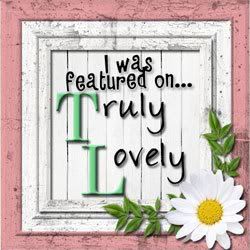 Yesterday, a dear friend and co-worker gave birth to her first baby! There really is no way to explain how happy I am for her! You really just don't get it until you are a parent.
My sister had her son before I had mine. I seriously could not get enough of the kid when he was born (and still to this day.)
I just want to pinch his little cheeks!!
But for me, I just didn't get that indescribable, unconditional love you have for your own child until Austin was here!
Pardon the puffy, sleep deprived face...cute.


Before I was a parent, I had no idea how much a child would change my life. I think we all sort of know what its all about, but this truly is one of those experiences you must be in to "get it."
Despite the moaning and groaning of pregnancy( a healthy one at that), the horrifying thought of weight gain, and bad skin, I would do it all over again....a million times.